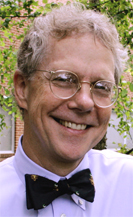 Dr. Erwin is a Professor and Head of the Department of Public Health at the University of Tennessee in Knoxville. Before joining the University in 2007, Dr. Erwin worked with the Tennessee Department of Health for 16 years, the past 12 years as director for the East Tennessee Regional health office. He was a member of the national work group that produced MAPP, including the Local Tool of the National Public Health Performance Standards Program.
Prior to serving with the Tennessee Department of Health, Dr. Erwin spent two years as the Fellow in International Health at the Aga Khan University in Karachi, Pakistan. Dr. Erwin obtained a B.S. from the University of the South (Sewanee), M.D. from the University of Alabama in Birmingham, M.P.H. from the Johns Hopkins University, and the Dr. P.H. from the University of North Carolina at Chapel Hill. He is board certified in internal medicine and public health and preventive medicine and is a Fellow of the American College of Preventive Medicine.
Dr. Erwin serves on the editorial board of the Journal of Public Health Management and Practice; the Scientific Advisory committee for America's Health Rankings; the Research and Evaluation Committee of the Public Health Accreditation Board; and the Board of Directors for the Public Health Foundation. His research interests are in the emerging field of public health systems and services, focusing on local and state health departments and population health outcomes.
Projects
Association of LHD Profiles with Changes in America's Health Rankings, 1990-2006
Projects with Tennessee Public Health PBRN
M-PHAET: Measuring Public Health Across East Tennessee
Research Areas
Contact