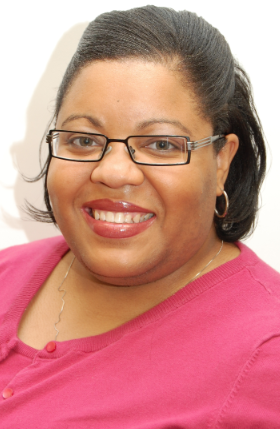 Back to Researcher Profiles
Dr. Kristina Knight is currently the Director of Community Initiatives and Assistant Program Director for the Master of Public Health Program at Case Western Reserve University (CWRU). In this role, Dr. Knight is the liaison to a diverse constituency of campus and community partners and facilitates collaborations to improve, and advance health in the greater Cleveland area.
In May 2014, Kristina received her doctorate in Health Education and Promotion from Kent State University in the College of Education, Health, and Human Services. Her dissertation explored the relationship between health and learning through the secondary analysis of a large adolescent health database examining educational outcomes as a function of adolescent health risk behavior.
Her primary educational and research interests are in adolescent health and community-based participatory approaches to assessment, program planning, implementation, and evaluation. Ms. Knight is also a member of the National Training Cadre of Lifeskills Trainers and since 2007 has worked with community coalition and prevention organizations across the country to implement youth development programs. She received her Master of Public Health Degree in 2003 from CWRU and her Bachelors of Science in Biology from the University of Toledo.
Project
The Impact of Marginalization of School Health In the Public Health Workforce: A Sequential Mixed-Methods Assessment of the Relationship Between Ohio's Local Public Health Departments and Local Public School Districts
Research Areas
Contact